Recipes from the families of United Grocery Outlet
Enjoy a quick, budget-friendly meal that is family-approved! Brett, our Senior Network Administrator, said this was his family's favorite meal. Actually, in his words, it's "The Ultimate, Best, Easiest, Tastiest, 2 Meal Crock Pot Recipe"! 
Ingredients
2 – 3 Pound Roast (Beef or Pork)
1 Packet of Brown Gravy Mix
1 Packet of Ranch Dressing Mix
1 Packet of Italian Dressing Mix
2 Cups of Water
Optional Sides
Macaroni & Cheese
Mashed Potatoes
Vegetables
Cornbread or Rolls
Instructions
Mix together water, brown gravy, ranch, and Italian dressing mixes and pour in the crock pot.
Add the roast to the crock pot, and cook on low for 8 hours.
Serve with your choice of sides
Store the remaining liquid and roast in the refrigerator for an easy dinner tomorrow.
Day 2 – Leftover Roast and Mixed Veggie Soup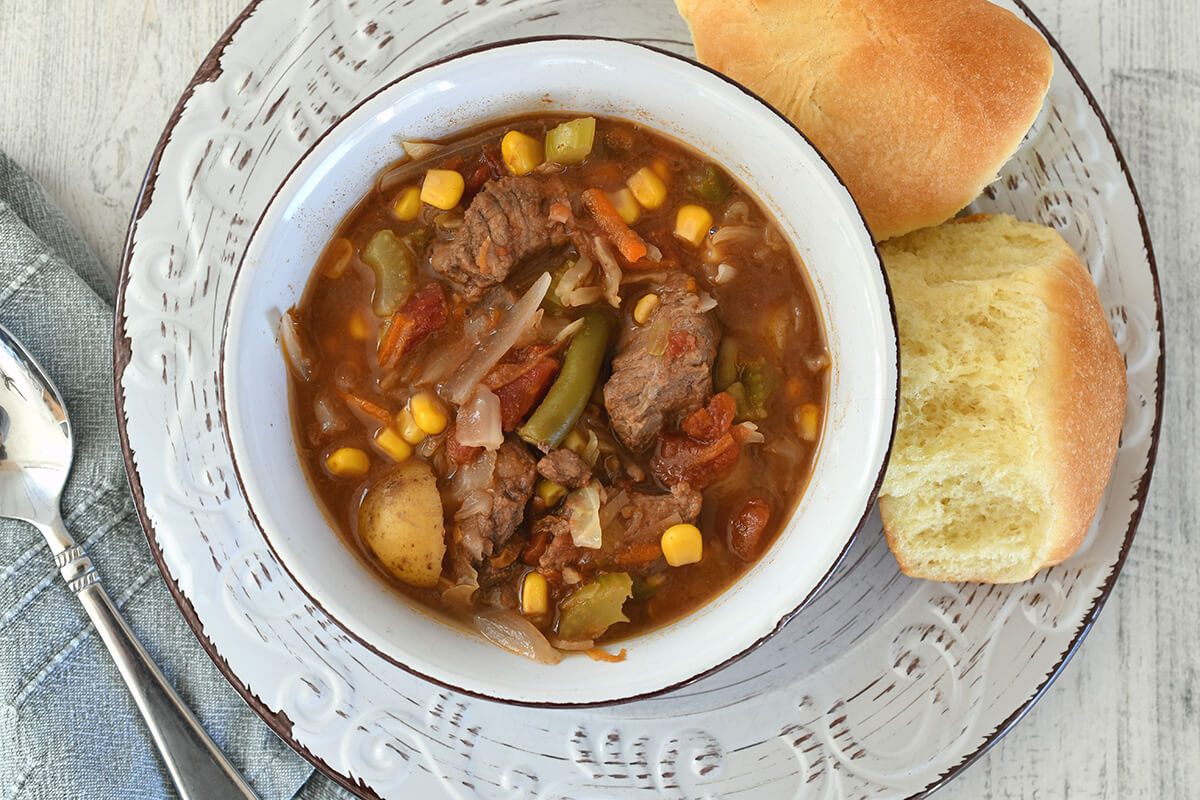 Ingredients
Remaining Liquid from Yesterday
Remaining Roast from Yesterday
2 Cans of Mixed Vegetables
1 Jar of Medium Salsa
Instructions
Add everything to a pot and heat thoroughly
Enjoy!