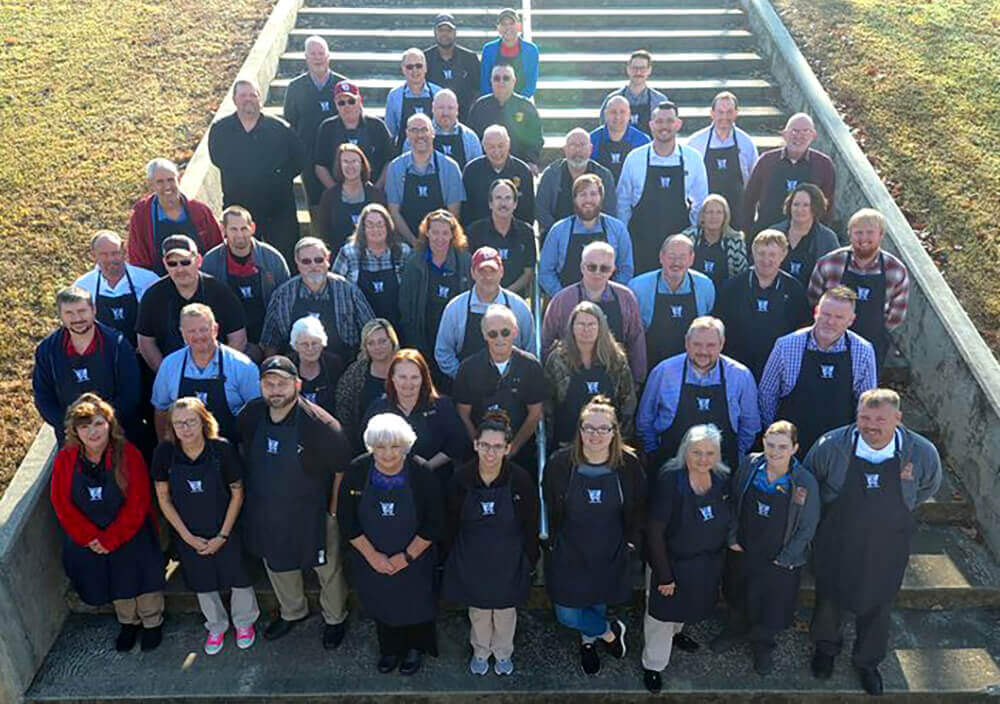 We are a highly reputable closeout grocery merchant buying and selling almost anything found in a supermarket.
We specialize in handling inventory imbalances, closeouts, packaging changes, close-dated products, factory seconds, and trial-run products. From our distribution center in Athens, Tennessee, we operate retail outlets in Tennessee, Georgia, North Carolina, Kentucky, Virginia, and Alabama.
Over the past forty years we have built a solid reputation with many of the nation's leading producers. Some of the reasons for that reputation are:
We provide quick, effective, and efficient answers to their product problems.

We move a tremendous amount of their product through our retail outlets quietly and discreetly. This enables the producer to move out the problem product without having it resurface later and disrupting its normal channels of distribution.

We honor all suppliers' wishes concerning the marketing of their product.

We carefully display their product in our neat, clean, and spacious stores.

We pay as high a price as possible to minimize the producers' loss, if any, as long as we can pass on significant savings to our customers.

We reply promptly to all offers from producers and always pay as agreed.
Please check us out thoroughly. We look forward to hearing from you soon.
Also, check out our manufacturers page to find out more about who we work with as well as the services we offer manufacturers.


In 1974 Michael Tullock was still in high school when he decided to launch his own business "The Bargain Barn" which was located in the back of his parents' antique shop in Etowah, Tenn.
While Tullock's parents Doug and Carol drove the family station wagon to the Stokely-Van Camp plant to purchase cases of canned goods, Michael was busy minding the store after school. Within a few weeks, Tullock's grocery business had driven out the antiques. With $1,000 allotted by his parents the business was off and running.
43 years and 38 (and counting) stores later, the company has become a growing chain. The corporate charter of Bargain Barn, Inc. still remains today but has developed store names of United Grocery Outlet and Grocery Outlet from the acquisition of stores in North Carolina. We are currently the largest closeout grocery company east of the Mississippi.
As the company continues to grow and expand, Michael Tullock's family-owned company is now a thriving privately-held company. Michael Tullock currently sits on the board of directors. Bargain Barn, Inc.'s leadership is held by long-serving leaders: CEO – Lisa Bryson and COO – Karen Stark.
We currently employ over 900 associates in six states: Tennessee, Georgia, Alabama, Kentucky, Virginia, and North Carolina.